It's reported that the revenue of FIFA is $2 billion and break the record. With the the success of the 2014 World Cup in Brazil, international soccer's governing body get the unprecedented achievement, and the annual financial report will be published Friday.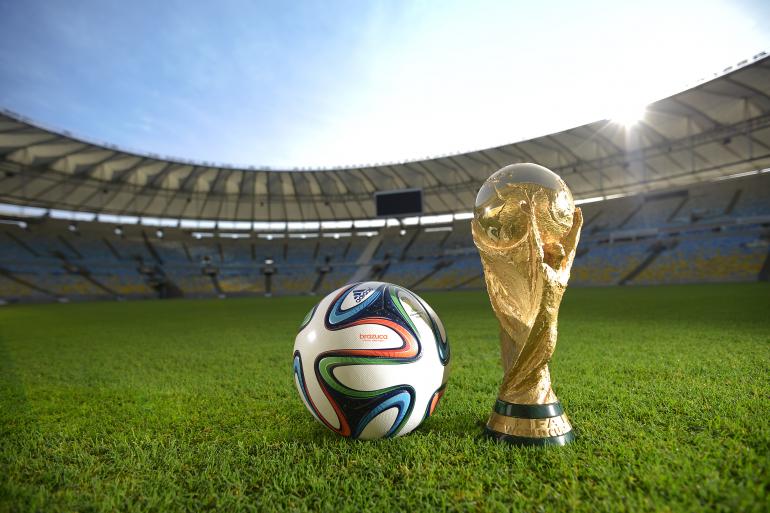 In the four-year period between the 2014 tournament and its predecessor, the organization generated over $5.7 billion in revenue, leading to a $338 million profit for the period. The organization also has cash reserves of over $1.5 billion.
The report said that revenue had significantly increased compared with the previous four-year period, bolstered by higher income from the sale of rights, particularly in marketing and television.
Outgoing expenses also increased during the period, which the organization said was due to higher investments in soccer projects worldwide, increased costs for the organization of the 2014 World Cup, and increased administrative costs. The report stated that 72 percent of FIFA's overall expenditure was invested directly in soccer.
FIFA's profitability is in stark contrast to 2014 World Cup host Brazil, where around $15 billion, much of it public funds, was spent on infrastructure projects and stadiums connected with the tournament, according to the Associated Press.
FIFA covers the operational costs of the World Cup, which it says run to about $2 billion. It has tried to counter criticism for the enormous costs endured by Brazil, saying that many of the investments in infrastructure "are not directly linked to the cost of the World Cup and some have not even been made for the World Cup. [Brazil] will benefit for many years to come from investments in road networks, airports or telecommunication systems."
The benefits of some of Brazil's World Cup investments, however, are dubious at best. The most glaring example of a useless asset is the $300 million Arena de Amazonia, located in the city of Manus on the Amazon river, 1,700 miles from Sao Paolo.
The stadium hosted four World Cup games, but the city has no top-flight professional teams to use it. What it will be used for in the future is unclear. The cost of the stadium's monthly upkeep is $250,000, according to NPR.
Brazil saw widespread protests against high levels of public spending on the tournament in 2013.
The report also revealed that while FIFA spent $36.6 million on its Goal program — which aims to financially support the growth of soccer in developing countries — it spent $39.7 million in executive committee stipends and senior management bonuses.
However, the FIFA President Sepp Blatter's salary and bonus payments were Controversial and not published as in previous years.